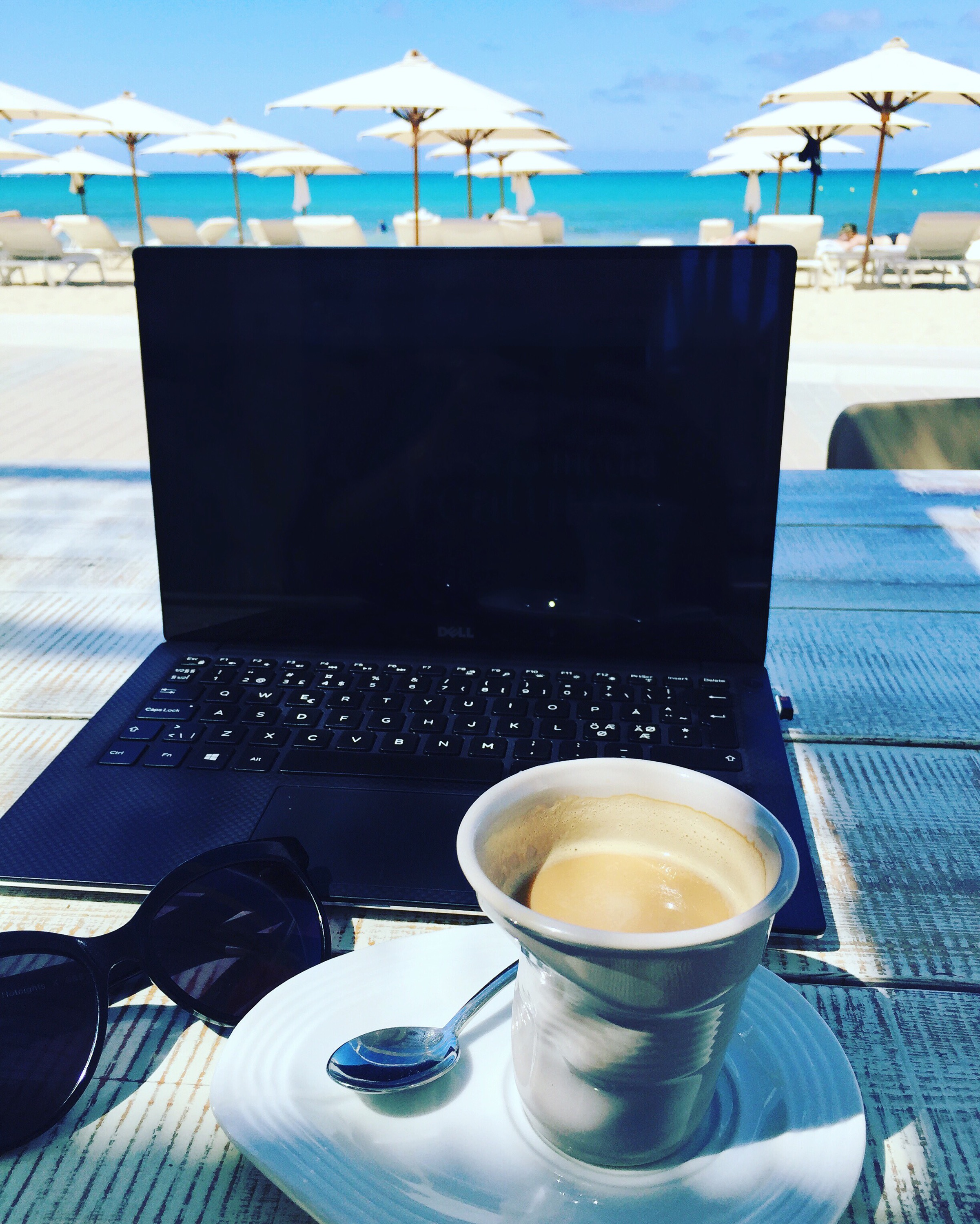 This view makes me creative. I really love being my own boss, planning my own time, and being able to work from anywhere in the world. Feeling tankfull and so happy at this moment.
I have worked incredible hard to get to this point. This was my personal dream, and now I am living my dream. It's not been a easy road, many mistakes and bumps. Blood sweet and many tears..
The key to success is all about not only dreaming and thinking about what you want to achieve, but actually doing absolutely everything you possibly can to fulfil this dreams. Hard work pays off.
I have to quote NIKE, just to it! That's what's its all about. Take that first step out of your comfort zone..
Love / Ida