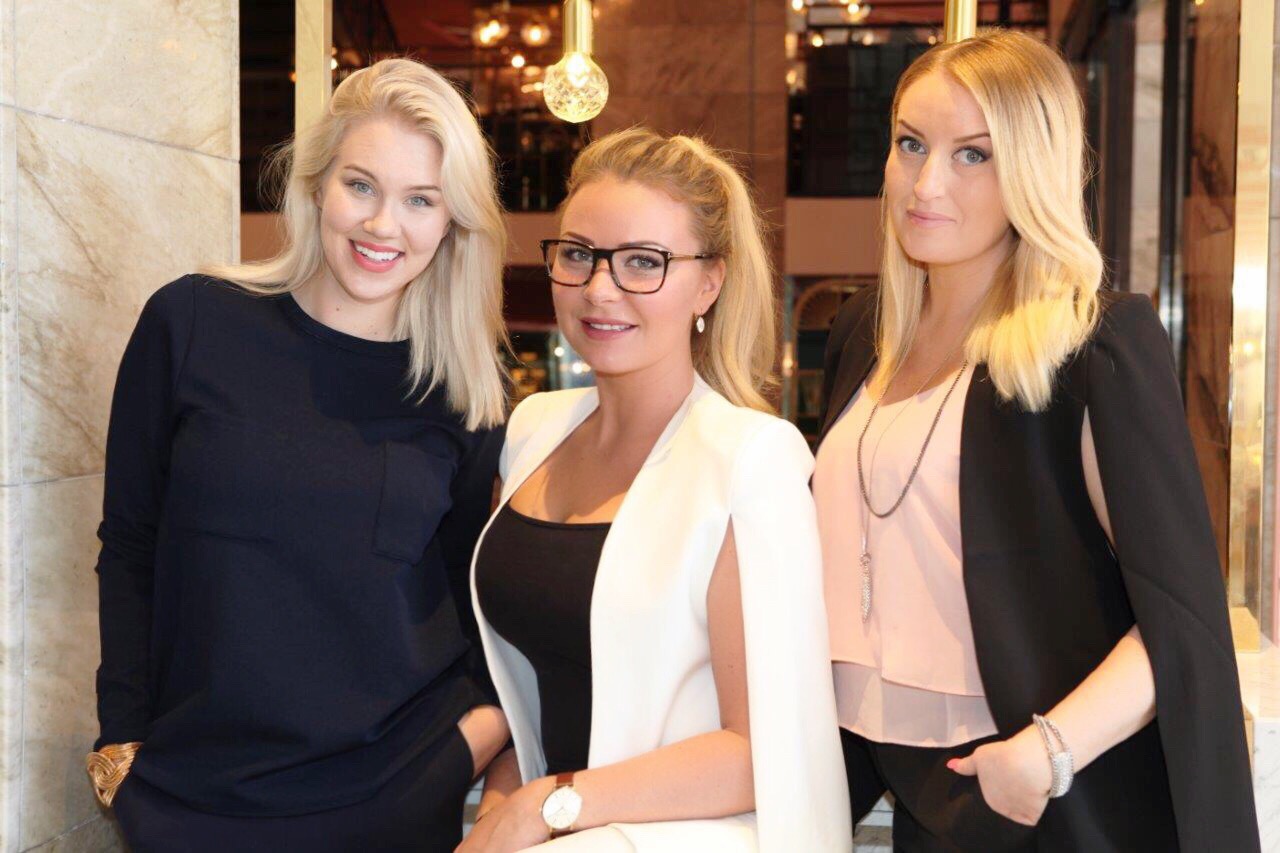 Klädmärket Style Level får nu in kapital och kompetens från Löwengrip Invest och Backlund Invest. Style Level är ett E-handelsbolag inom mode som riktar sig till kvinnor mitt i karriären. Med Investeringarna från Backlund och Löwengrip kan bolaget ta nästa kliv i sin utveckling.
Backlund och Löwengrip träffades för första gången 2011 då Ida intervjuades för Isabellas dåvarande tidning Egoboost.
"Jag kom håg att vi drömde oss bort till framtiden då vi hade egna investeringsbolag där vi kunde hjälpa och investera i främst kvinnor och deras idéer. Det känns fantastiskt roligt att vi nu gör den här investeringen ihop och kan dra nytta av våra erfarenhet inom E-handel" säger Ida Backlund
"Att investera i Stylelevel känns riktigt kul. Jag har jobbat med e-handel tidigare och det som imponerade på mig var strategin kring inköp och logistik. Många kan dra igång en webbshop med snygga plagg men få förstår värdet i en strategisk grund" säger Isabella Löwengrip
Med lång erfarenhet inom mode och e-handel ska delägare Evelina Boström driva Style Levels dagliga verksamhet som VD.
" Det är så klart fantastiskt rolig att Ida och Isabella tror på Style Level. Målet med Stylelevel är sälja det man saknar själv som kvinna mitt i karriären, men det menar jag basplagg, businessplagg och powerklänningar." Säger Evelina boström
Ida Backlund är entreprenören och investeraren som grundat och byggt Rapunzel till en 120 miljoners bolag . Hon driver en stiftelse för cancersjuka har varit delägare i åtta bolag, fått flertalet kungliga medaljer och är prisad av Hollywoods främsta stylister. Hon är nu aktuell med sitt nya Investment bolag. Backlund Invest, där hon investerar främst i mindre bolag och gärna i kvinnliga entreprenörer och varumärken.
Isabella Löwengrip är grundaren av skandinaviens största blogg med en miljon läsare. Löwengrip Invest har hittills investerat i skönhetsbranschen, skor och preventivmedel. Allting har kvinnan i fokus.
För ytterligare information kontakta:
Ida Backlund: ida@idabacklund.com Backlund.com
Isabella Löwengrip: isabella@blondinbella.se Blondinbella.se
Evelina Boström: evelina@stylelevel.com Stylelevel.com
English version
Isabella Löwengrip & Ida Backlund make investments in e-commerce
The fashion brand Style Level is now receiving capital and competence from Löwengrip Invest and Backlund Invest. Style Level is an e-commerce fashion enterprise, catering to career women everywhere. With the investments from Backlund and Löwengrip, the company can take the next step in its development.
Backlund and Löwengrip met for the first time in 2011, when Ida was being interviewed for Isabella's magazine of that time – Egoboost.
"I remember that together we dreamed about a future when we would have our own investment companies, where we could help and invest in women and their ideas. It feels amazing that we are now making this investment together and can make use of our experiences within e-commerce.", says Ida Backlund.
"Investing in Style Level feels so exciting. I've previously worked within e-commerce, and what impressed me was their strategy on purchasing and logistics. Anyone can start a web shop with cool clothes, but few understand the value in a strategic basis." says Isabella Löwengrip.
With extensive experience within fashion and e-commerce, co-owner and founder Evelina Boström will be running Style Level's daily operations as CEO.
" It is of course fantastic that Ida and Isabella believe in Style Level. The intention of Style Level's collections is selling what you miss as a career woman, with that I mean basics, business attire and power dresses.", says Evelina Boström.
Ida Backlund is the entrepreneur and investor who has founded and built Rapunzel to become the 120 million company it is today. She runs a cancer charity, has been a co-owner of eight different businesses, has received several royal medals and is praised by Hollywood's top stylists. She is now making the news with her new investment company Backlund Invest, where she invests primarily in smaller enterprises, and preferably in female entrepreneurs and brands.
Isabella Löwengrip is the founder of Scandinavia's biggest blog, with one million readers. Löwengrip Invest has so far made investments in the beauty industry, shoes and contraceptives. Everything with women as focus.
Press contact:
Ida Backlund: ida@idabacklund.com Backlund.com
Isabella Löwengrip: isabella@blondinbella.se Blondinbella.se
Evelina Boström: evelina@stylelevel.com Stylelevel.com